Update
I want to thank Professor Fikaris and his Design Process class for all of their hard work and inspiration. It was an honor to be the designated client and the class did a great job, researching, brainstorming, developing, and presenting ads for my passion project, iphotonewyork.com.

Below are some of the final submissions as well as links to the students website where applicable.

Thanks again,

Great work.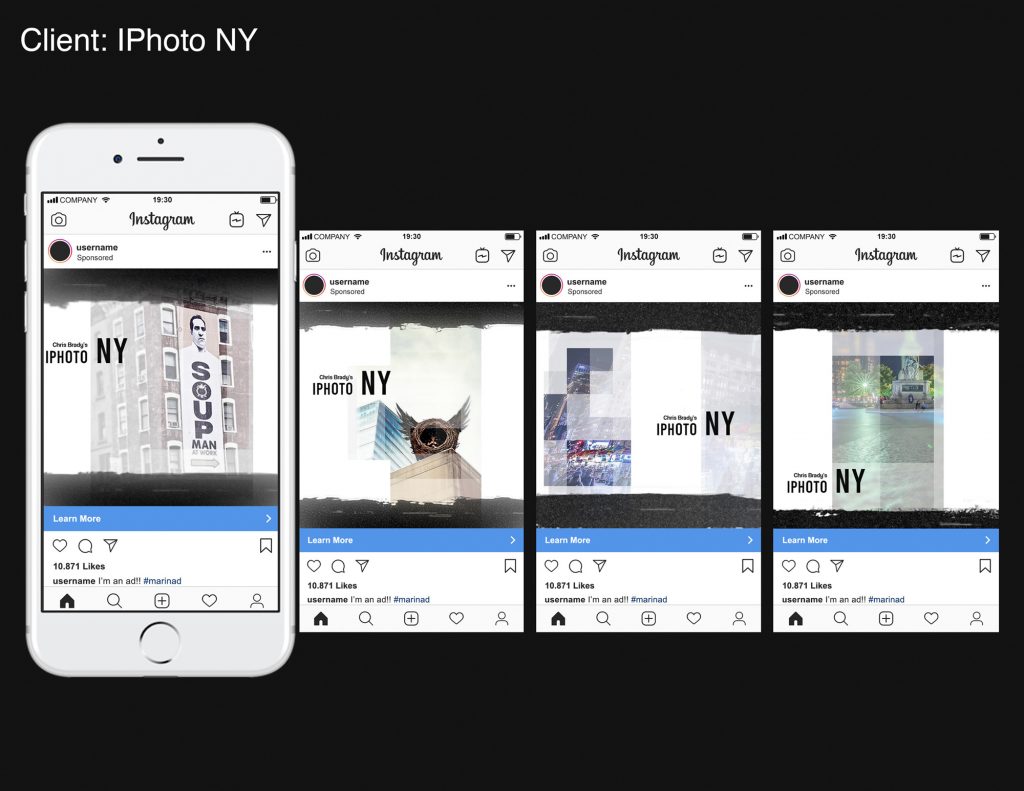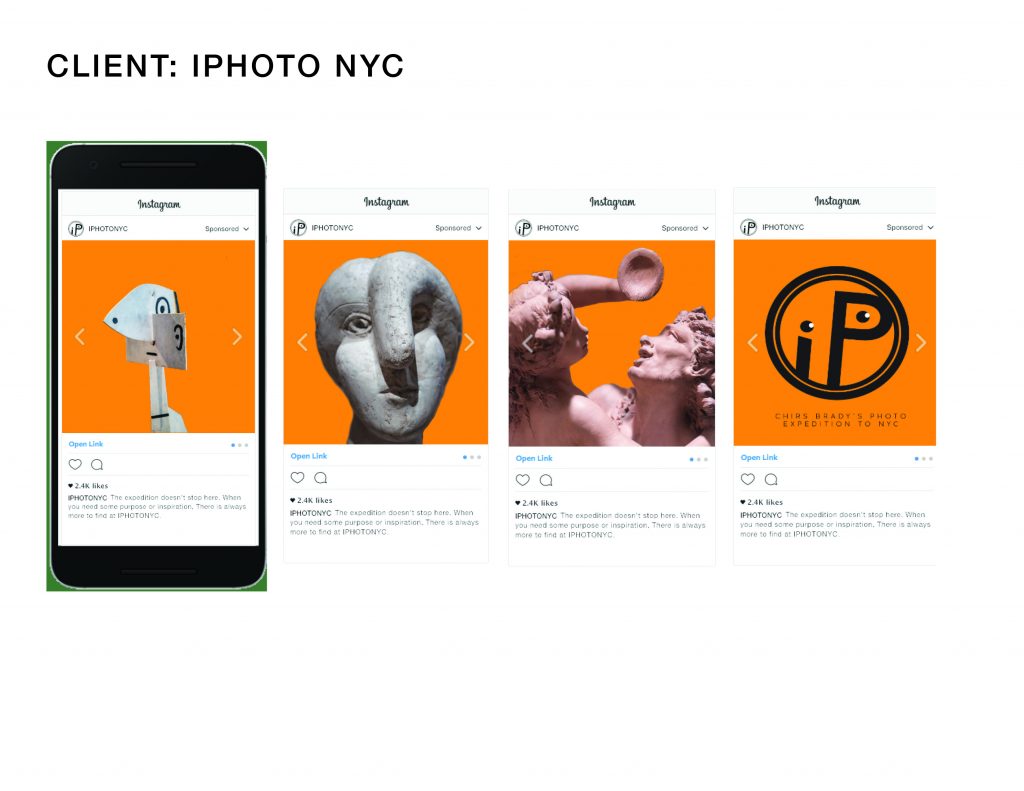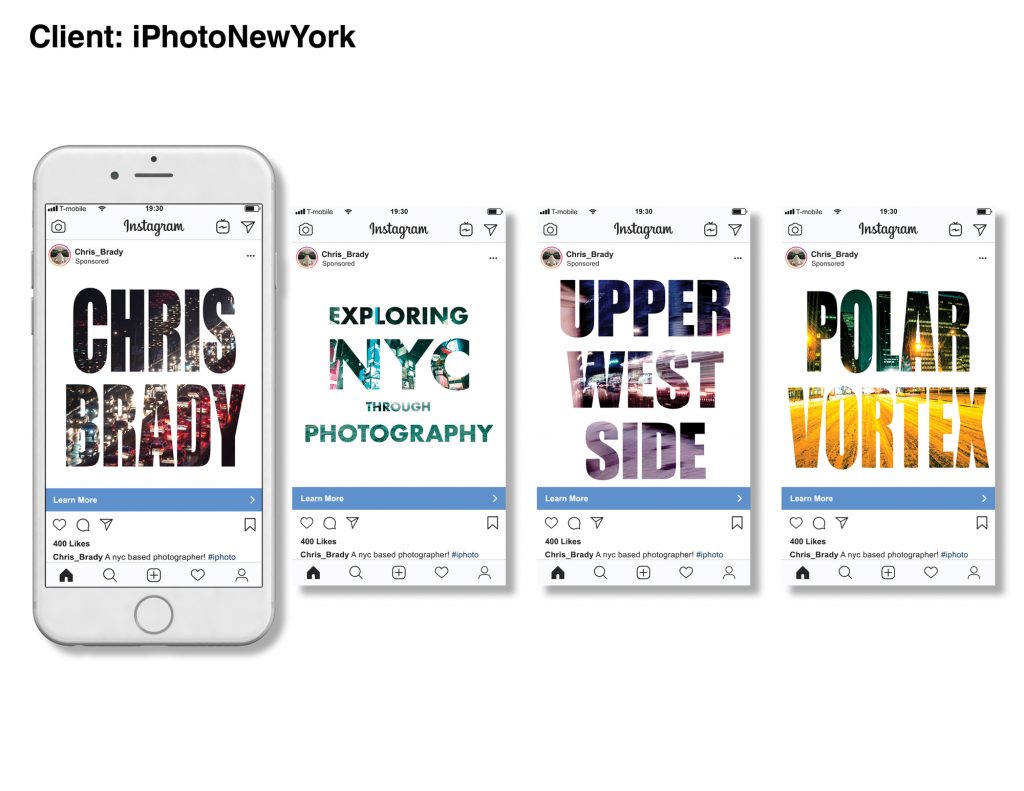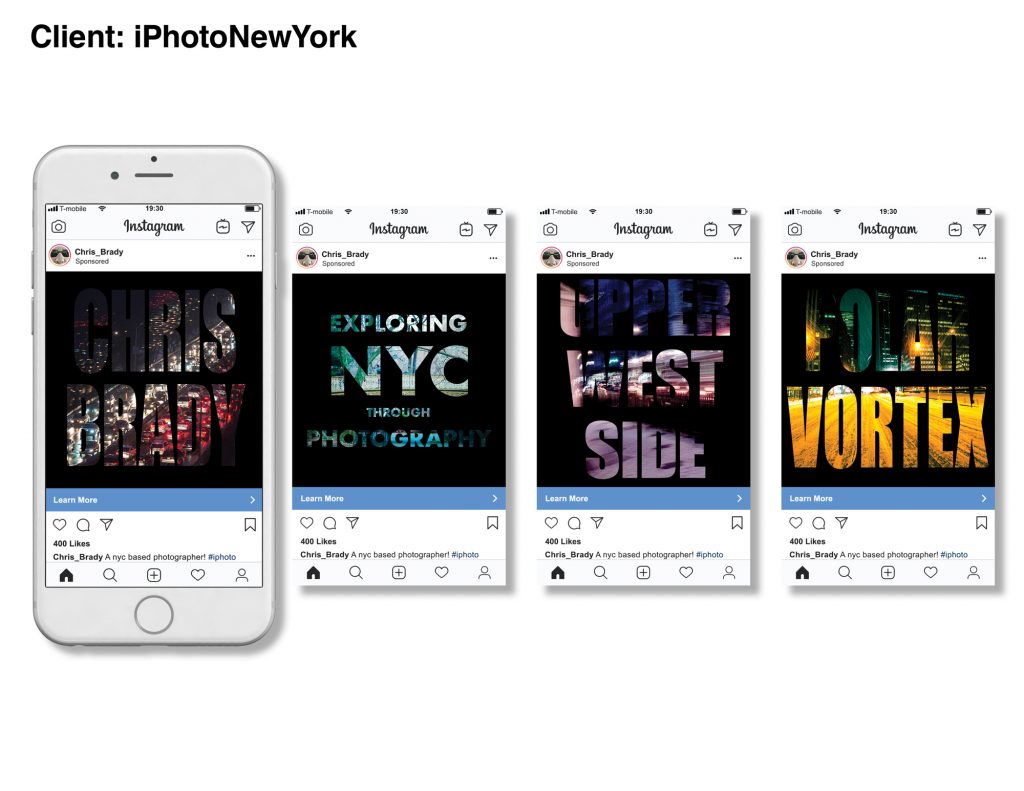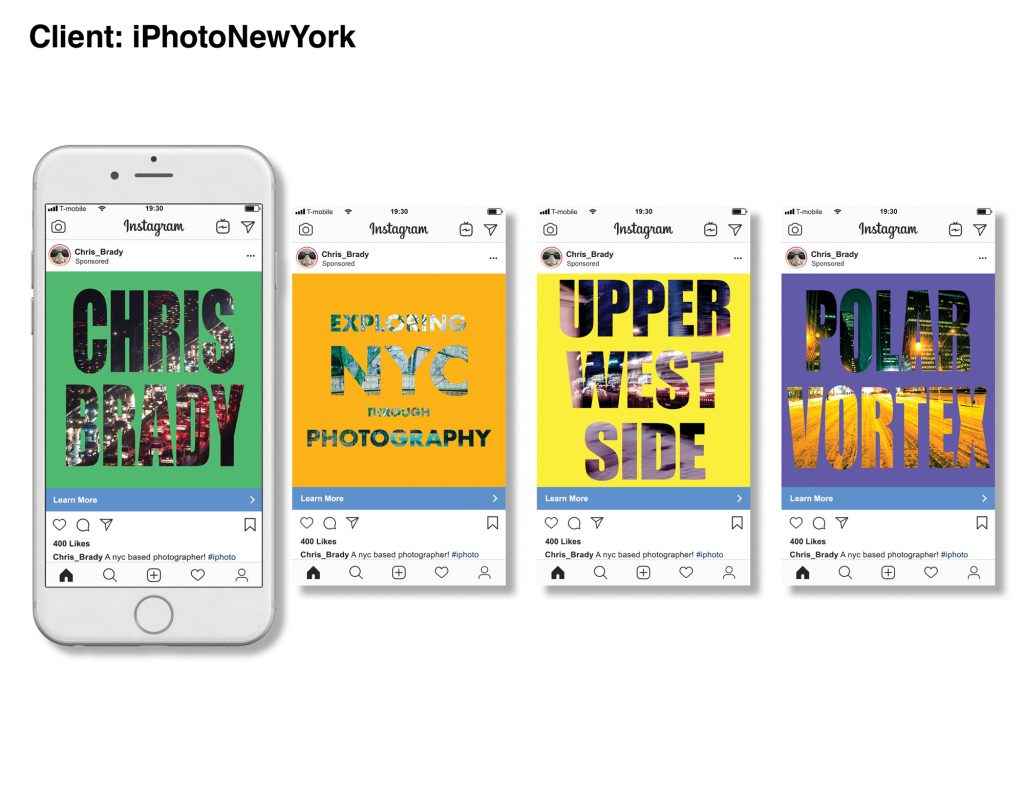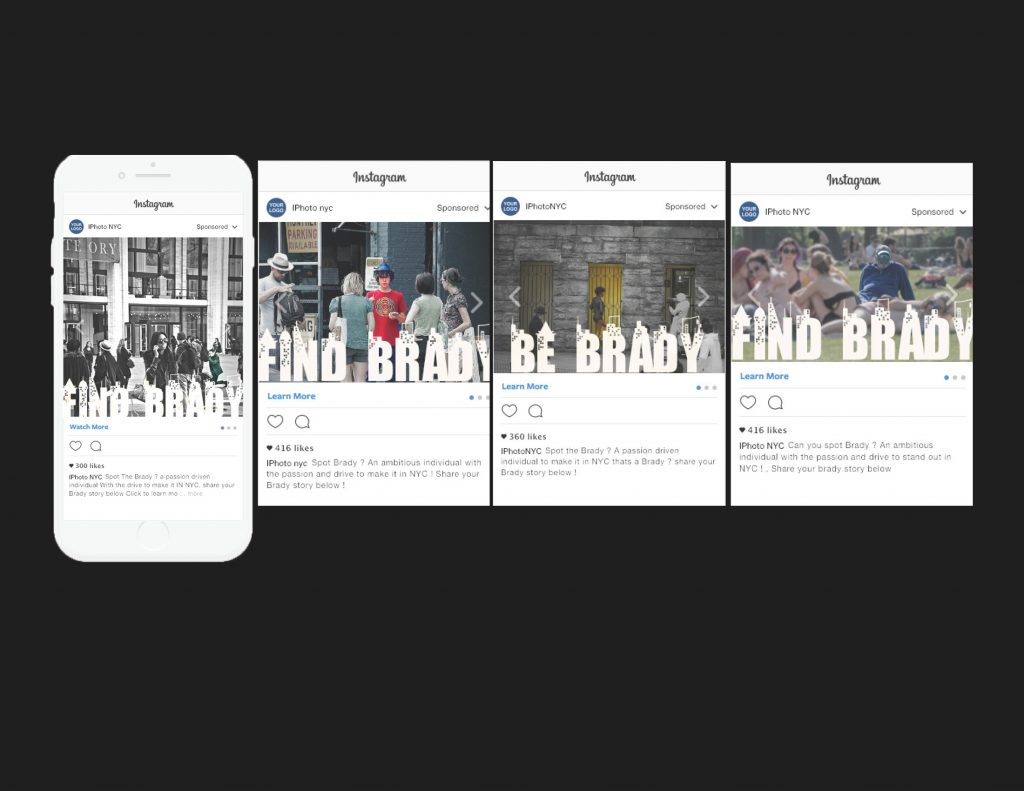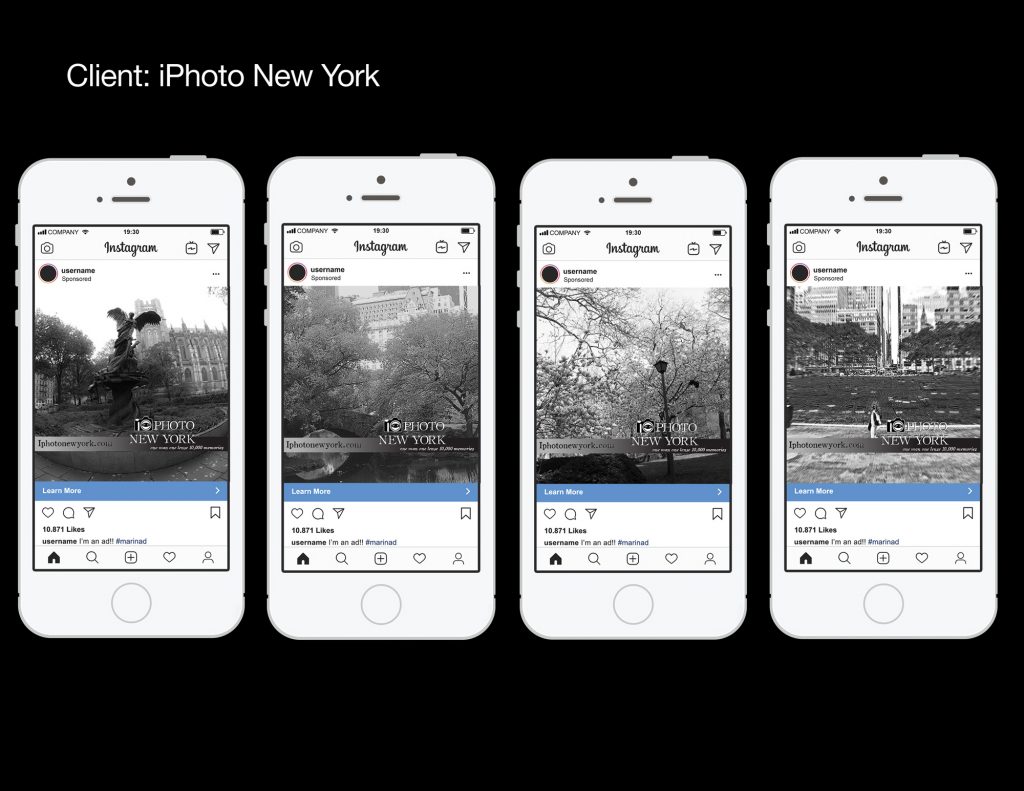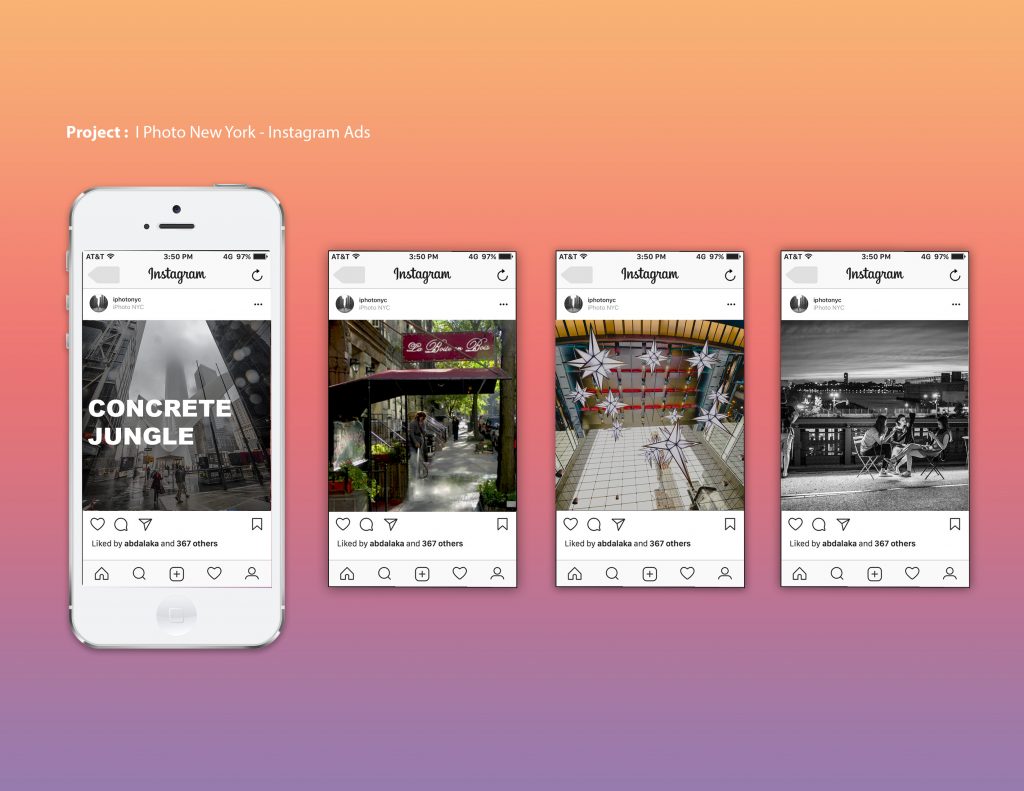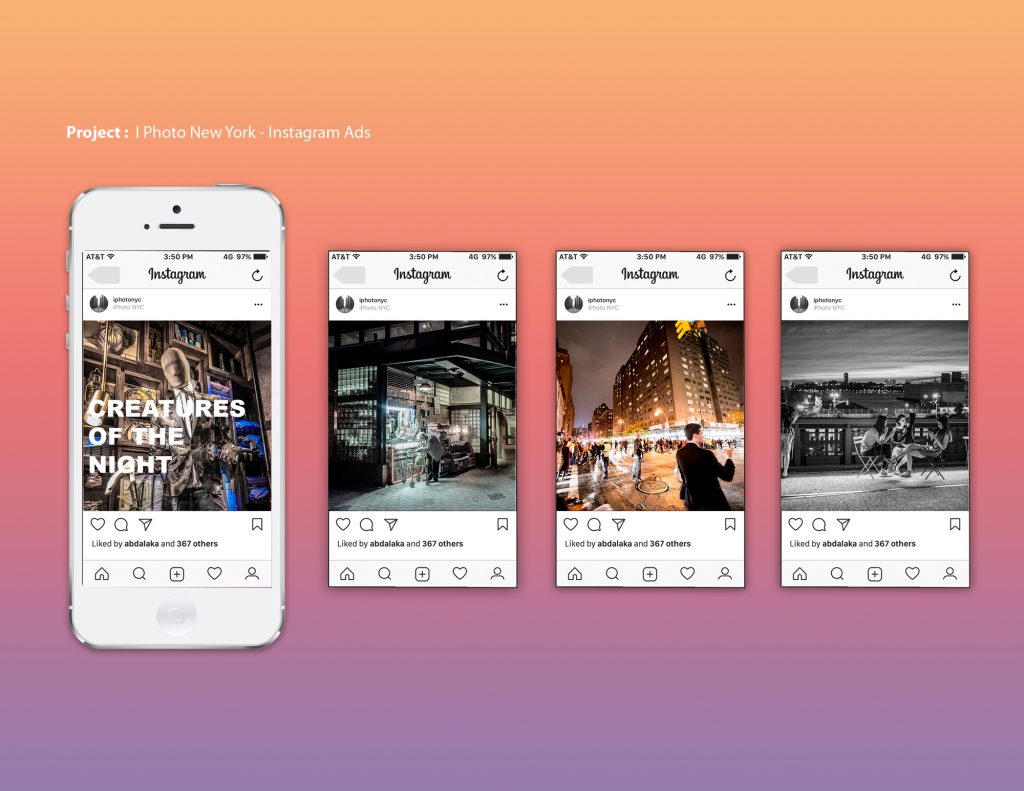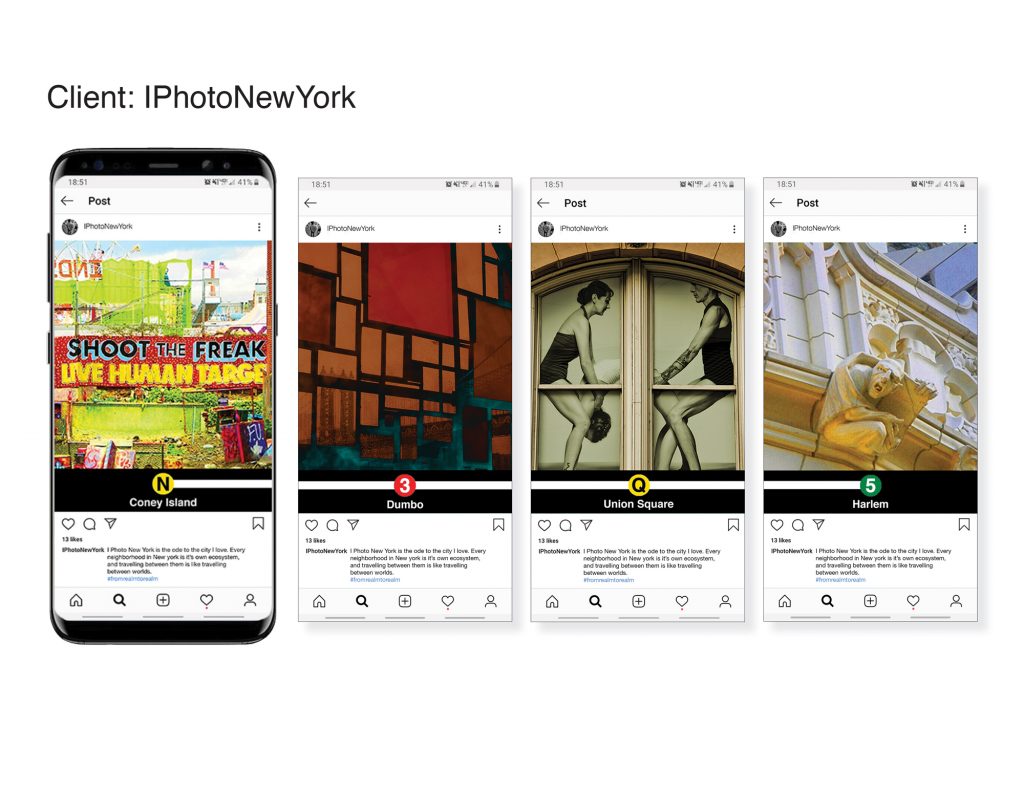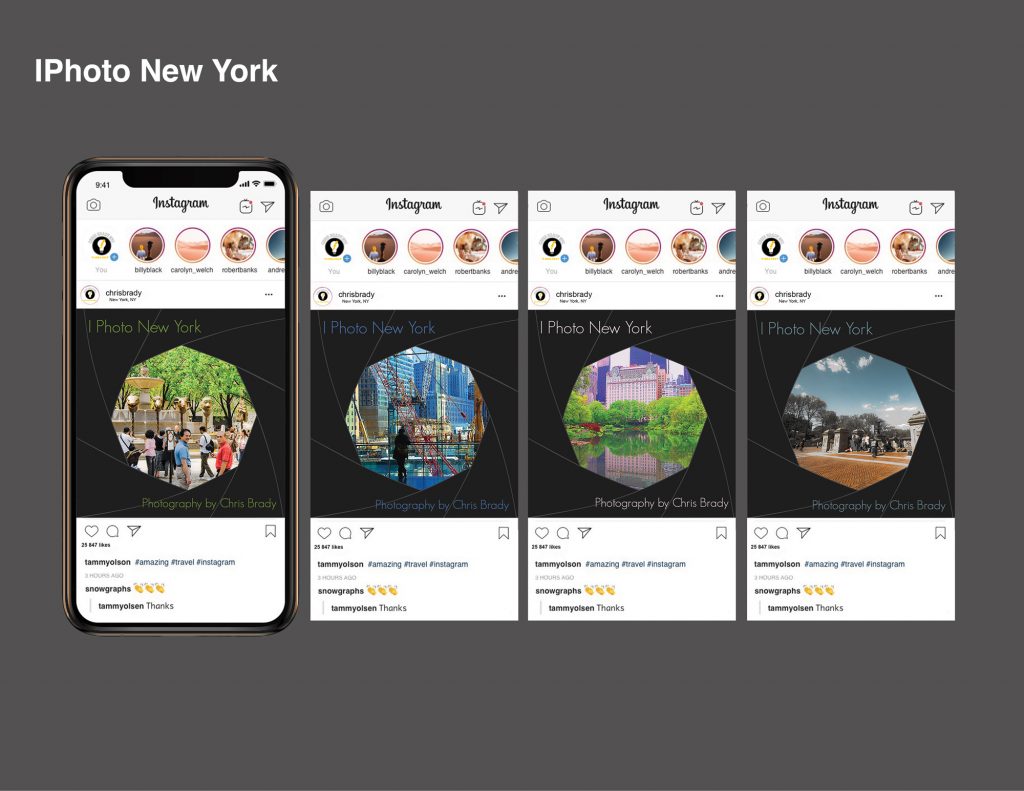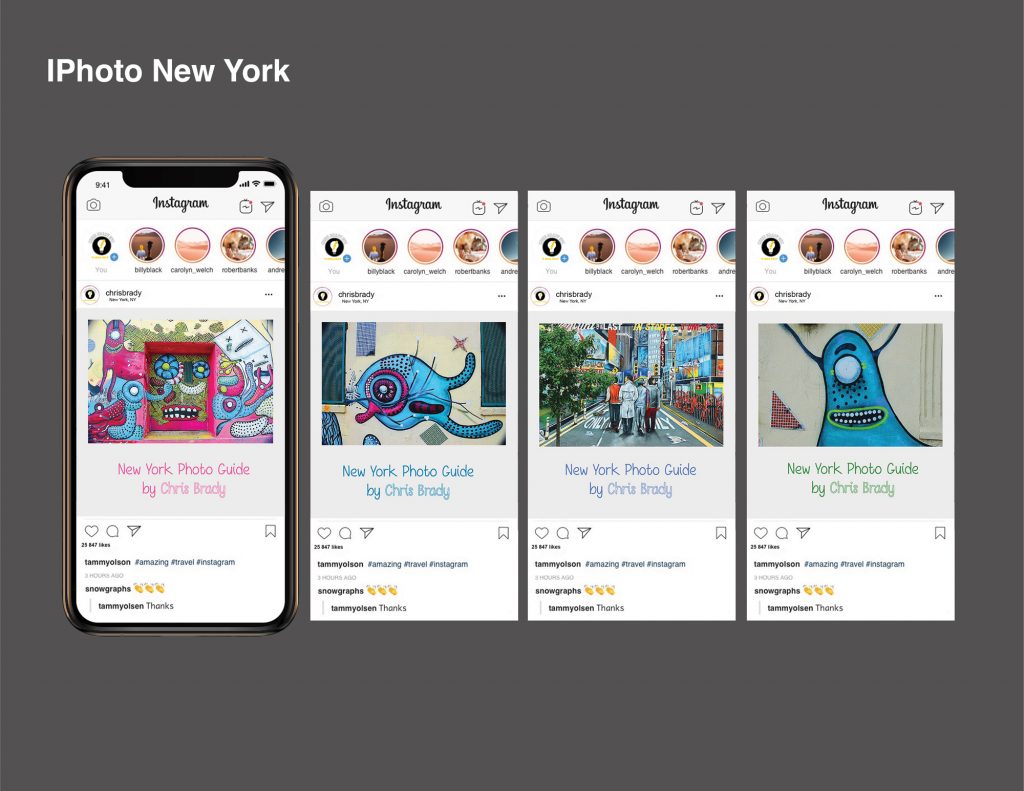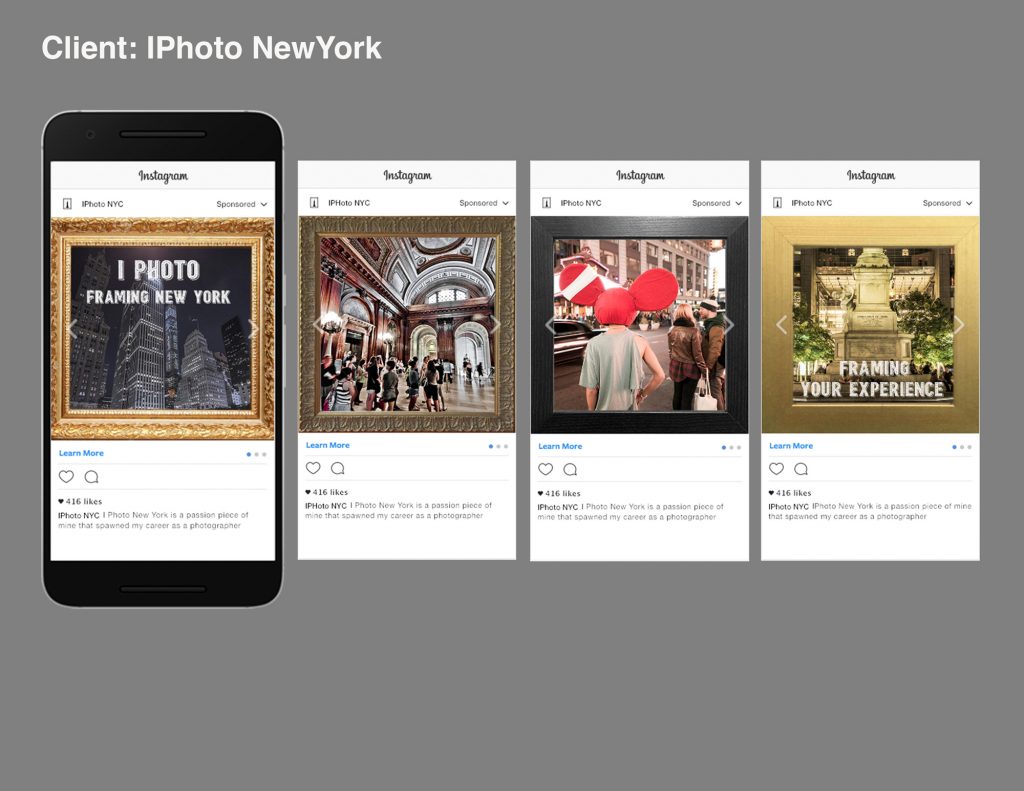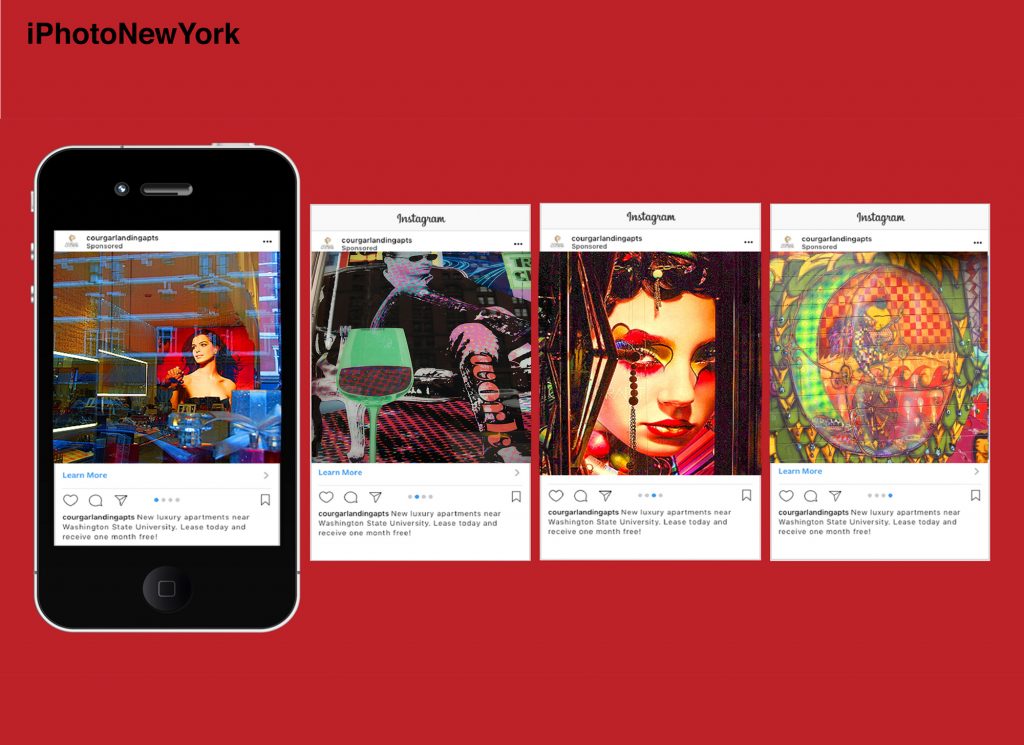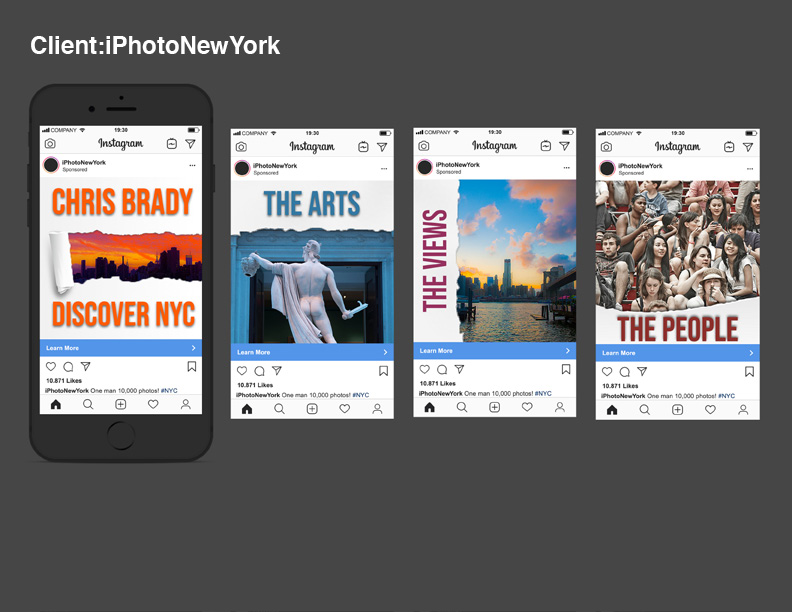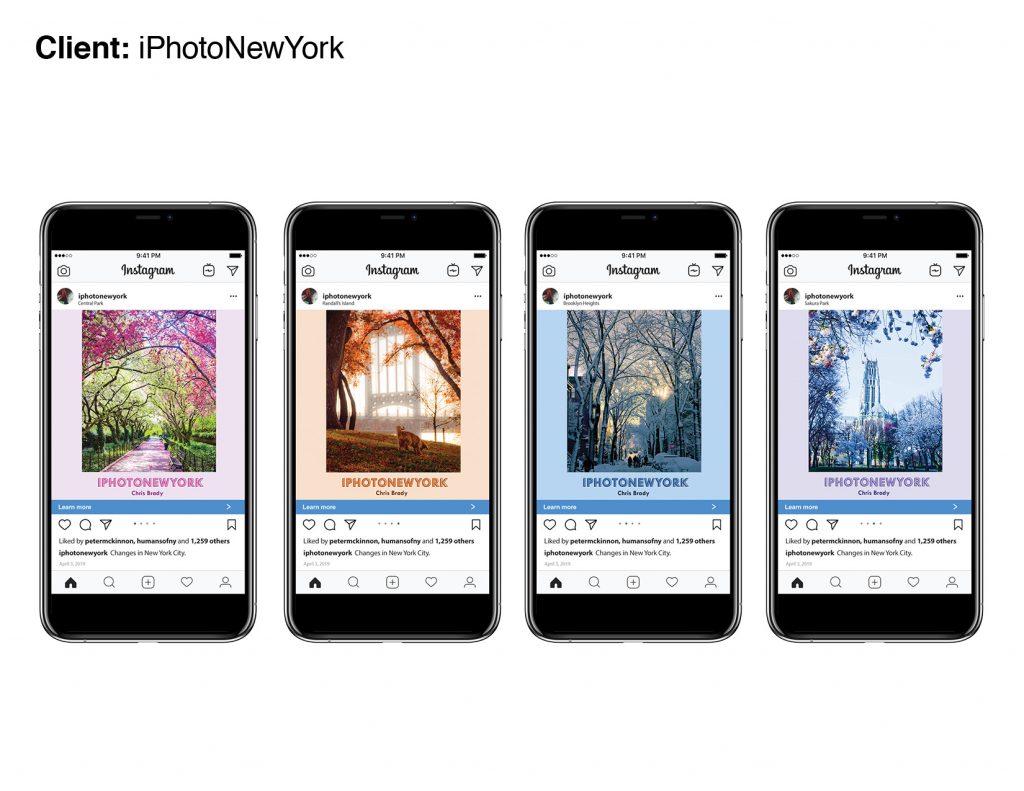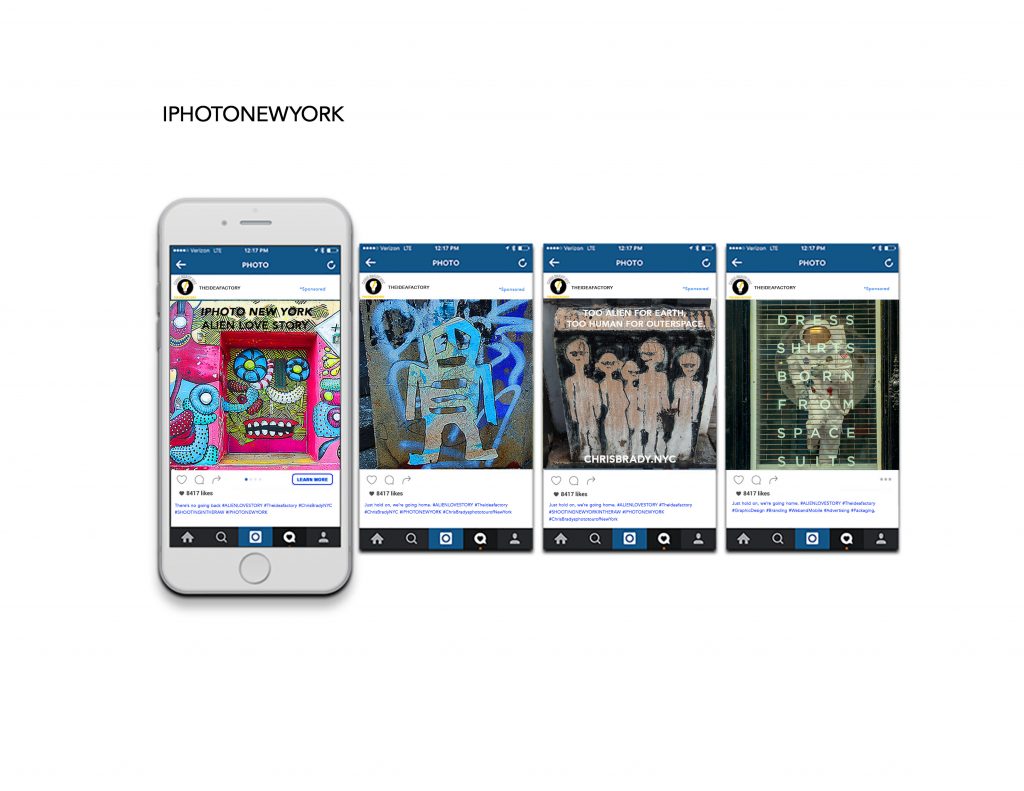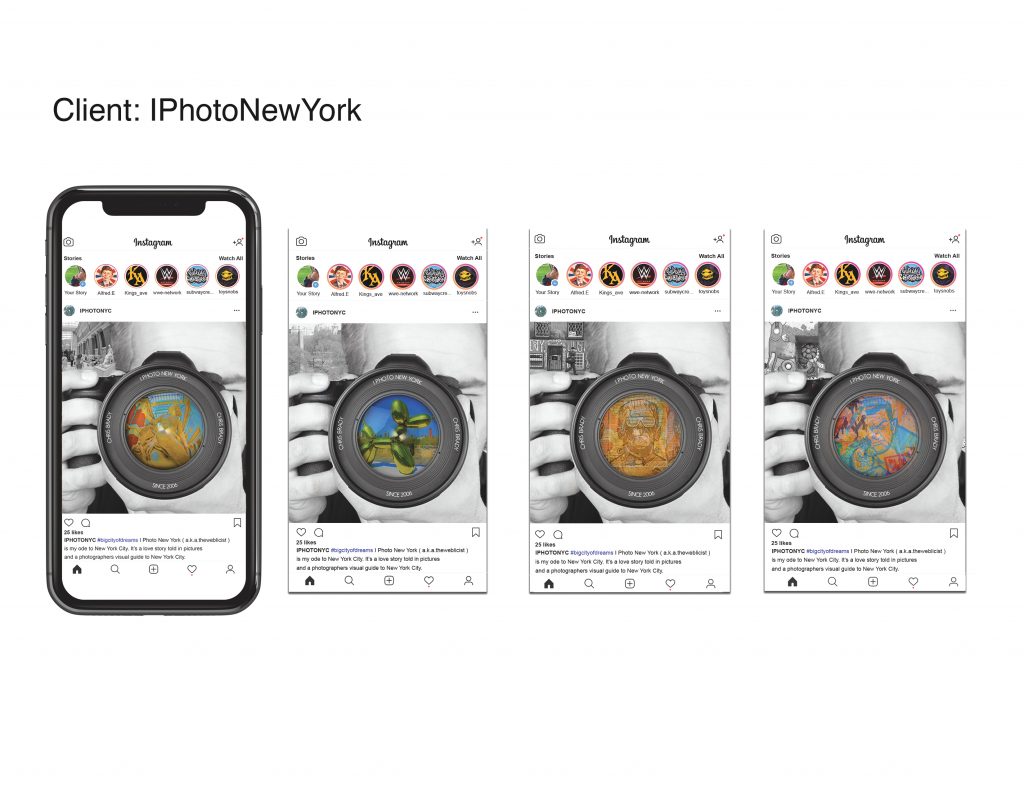 The project was to design and create a series of 600 X 600px ads for Instagram that send viewers to iPhotoNewYork.com.
Specs:
Ad Type: Carousel
Number of Slides: 1 – 10
Shape: Square
Dimensions: 600px X 600px
File Type: JPG (.jpg)
Background on I Photo New York:
I Photo New York ( a.k.a.theweblicist ) is my ode to New York City. It's a love story told in pictures and a photographers visual guide to New York City.
Started in 2006, I have taken and posted more than 10,000 images of New York City, all categorized and visually navigable.
Images can be browsed by Neighborhoods, Landmarks, Parks, People Watching, The Arts, and Mother Nature. They can also be sorted by time, or by the master category list.
I Photo New York is a passion piece of mine that spawned my career as a photographer, print maker, publisher and web designer.
Campaign:
The objective of this campaign is to target people on Instagram who are looking at pictures of New York, for travel, daydreaming, or inspirational purposes, and then drive them to my site.
If your ad uses images, then please only use images from my site. You can use any images you find on my site and do what you like with them.
Some Examples of Taglines and Titles:
I Photo New York, Now With Google Maps
One Man- 10,000 Memories
A Love Story In Pictures
Chris Brady's Photo Guide To New York City
1,000's of Pictures- Neighborhoods, Landmarks, People
Since 2006
My Work In Progress:
Outside Reference:
my resume http://chrisbradyny.com/about_chris_brady.html
company website https://www.chrisbrady.nyc/
animated gifs https://www.zyxwvvwxyz.com/wordpress/
instagram specs https://karolakarlson.com/instagram-ad-specs-and-size/
wordpress- free website https://wordpress.com/
creative market- quality fonts and textures https://creativemarket.com/
glassdoor- jobs, jobs, jobs- https://www.glassdoor.com/index.htm
.nyc domain names-$40/yr https://www.ionos.com/domains/domain-names